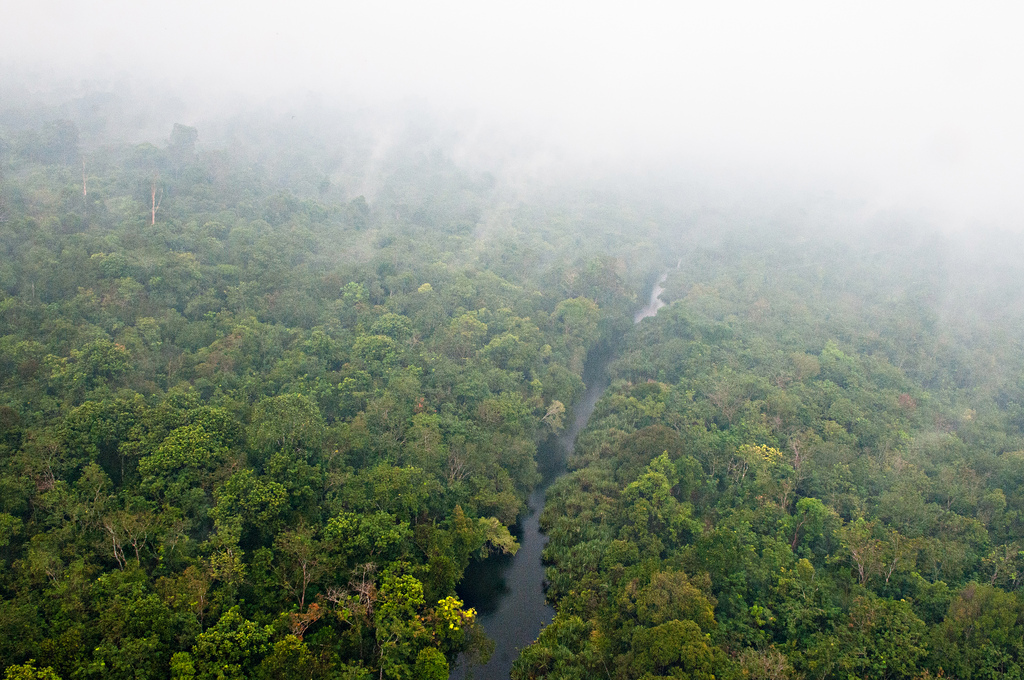 Map of the Week: Oil Palm-Driven Forest Clearing in Leuser Ecosystem Detected by 2013 Data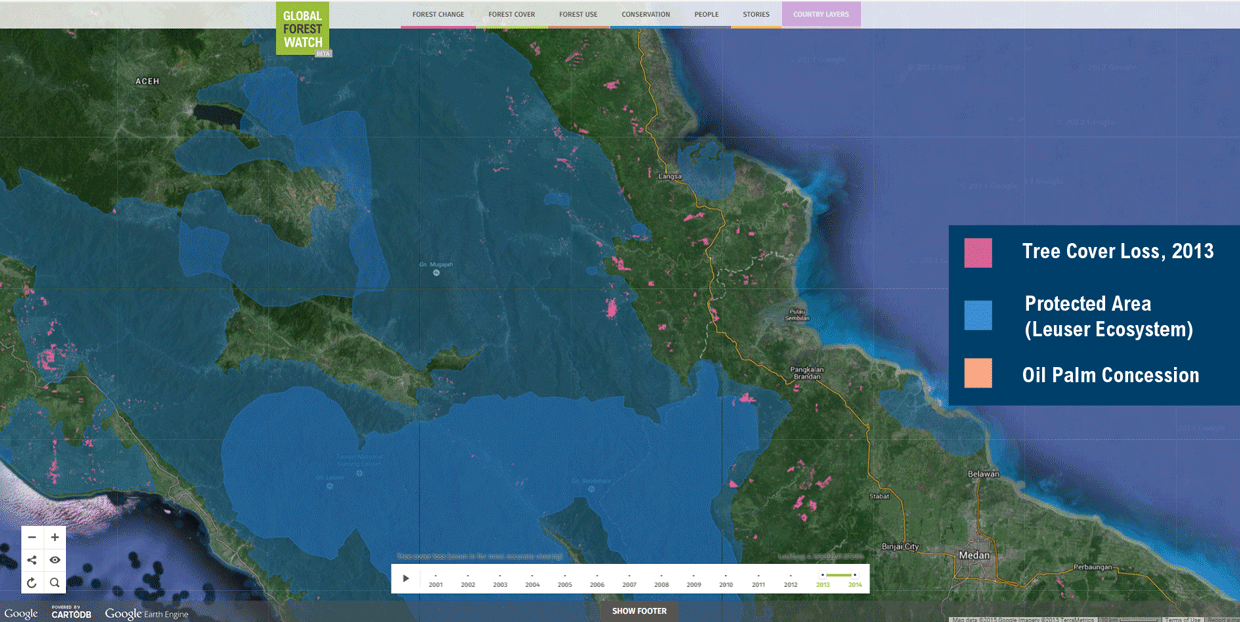 The Leuser Ecosystem on the Indonesian island of Sumatra is a hotspot for endangered biodiversity, described by Mongabay as "the only place on Earth where rhinos, orangutans, tigers and elephants live in the same habitat." A broad area of the Leuser Ecosystem is designated a "National Strategic Area" for Indonesia, and is mapped as a "conservation area" by  the World Database on Protected Areas. But the protection afforded to this area is ambiguous—in several areas the Indonesian government has granted licenses for oil palm, timber, and wood fiber development that overlap with the mapped protected area. The area highlighted in the map falls both within the Leuser Ecosystem and is designated as a palm oil concession for PT. Mestika Prima Lestari Indah according to Indonesian government data. This spot stands out when we look at the new 2013 tree cover loss data released last week. The GFW analysis tool indicates that 1,187 hectares of tree cover (an area the size of 1,600 soccer pitches) were cleared 2012 and 2013 alone, much in degraded primary forests. Zooming in on the satellite basemap shows the distinctive brown contours and green dots of an area cleared for oil palm planting. Explore the area on GFW here.
Latest articles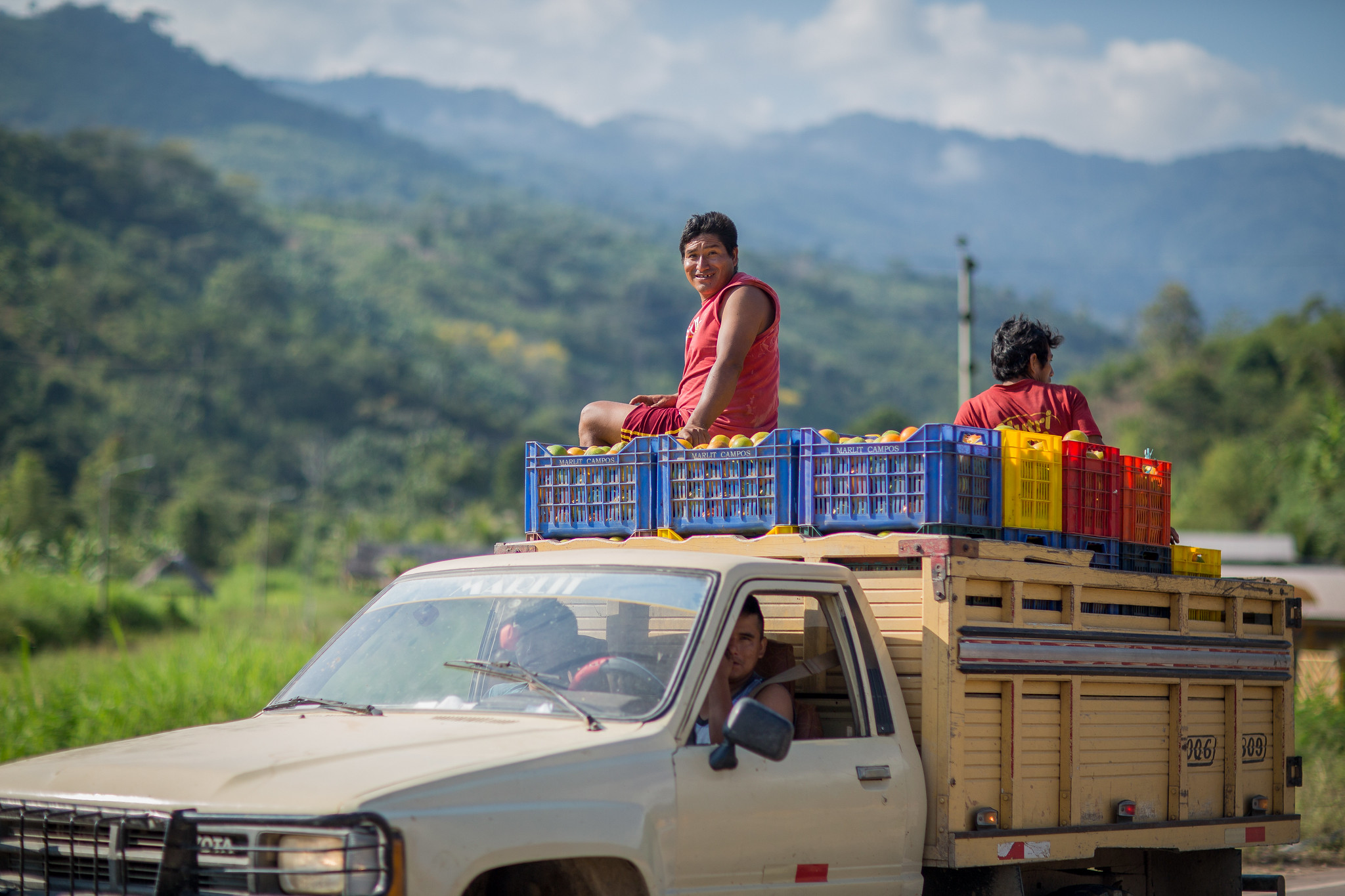 GFW Pro's First Year Offers Hope for Supply Chain Transparency
The agriculture and food industry is struggling to find a clear path to reduce its impact on the world's forests — a reality that was made overwhelmingly clear when we entered a new decade and most, if not all of the industry, had failed to meet their 2020 no-deforestation commitments. While the start of 2020 […]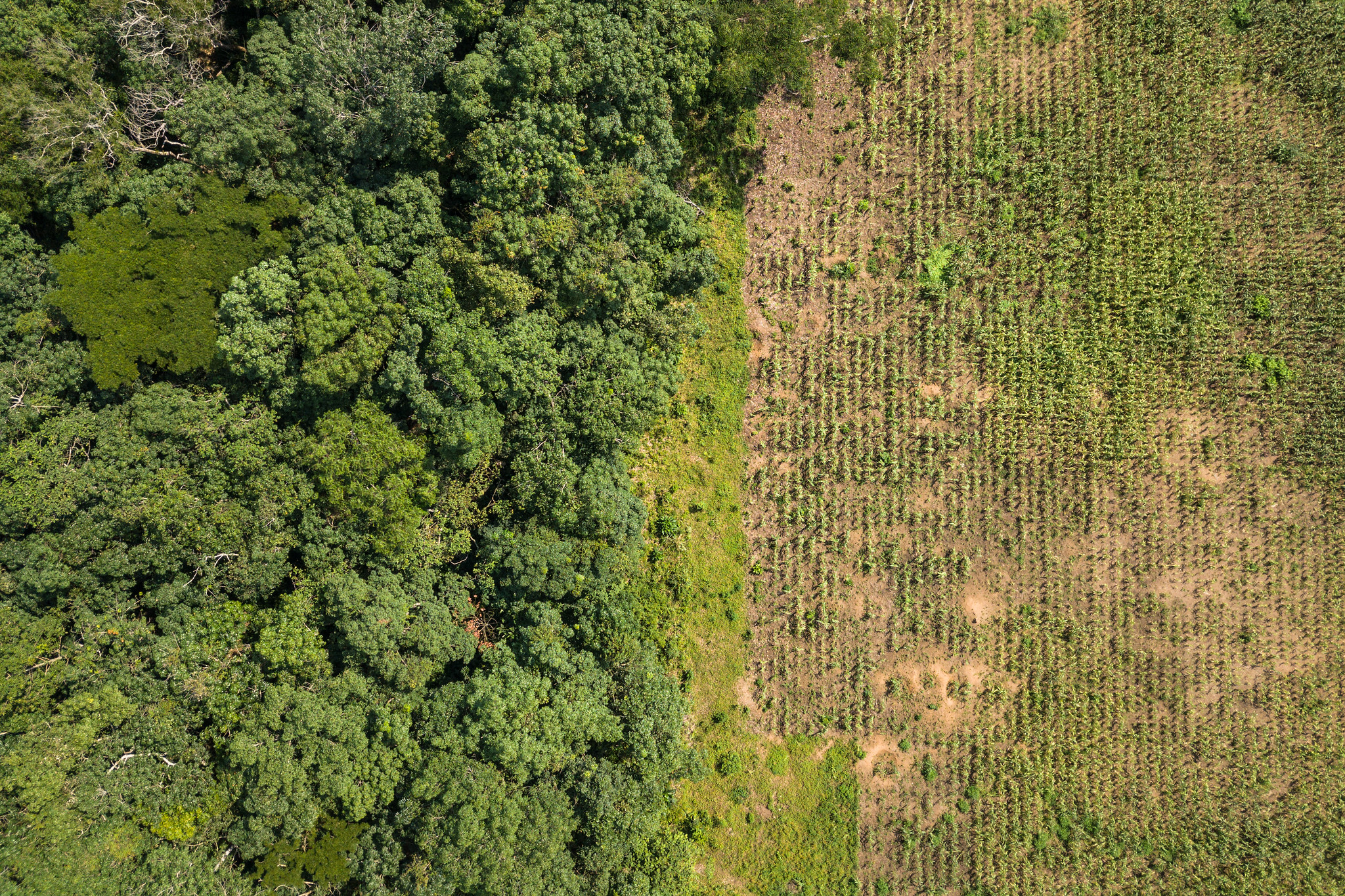 Commodity Driven Tree Cover Loss in Congo May Be 10 Times Higher Than Previous Estimates
When forest degradation and destruction meet local communities who are simply feeding themselves or making their livelihoods, the case for forest preservation gets complicated. In Sub-Saharan Africa, particularly the Congo Basin, this pattern of clearing and regrowth for subsistence — dubbed shifting cultivation — is thought to have driven the majority of recent, extensive tree […]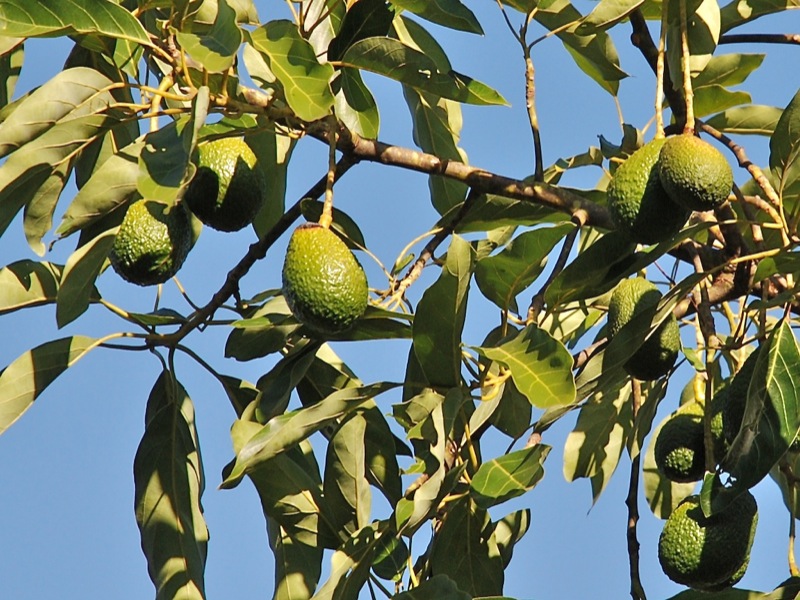 Will Mexico's Growing Avocado Industry Harm Its Forests?
As the avocado industry continues to grow in Mexico, particularly in Michoacán and Jalisco, deforestation, water stress and social challenges compound. Demand for avocados has exploded in the last decade, and Mexican production of "green-gold" has expanded to meet it. National production has grown 8% annually since 2009; the country produced 2.2 million tons of […]