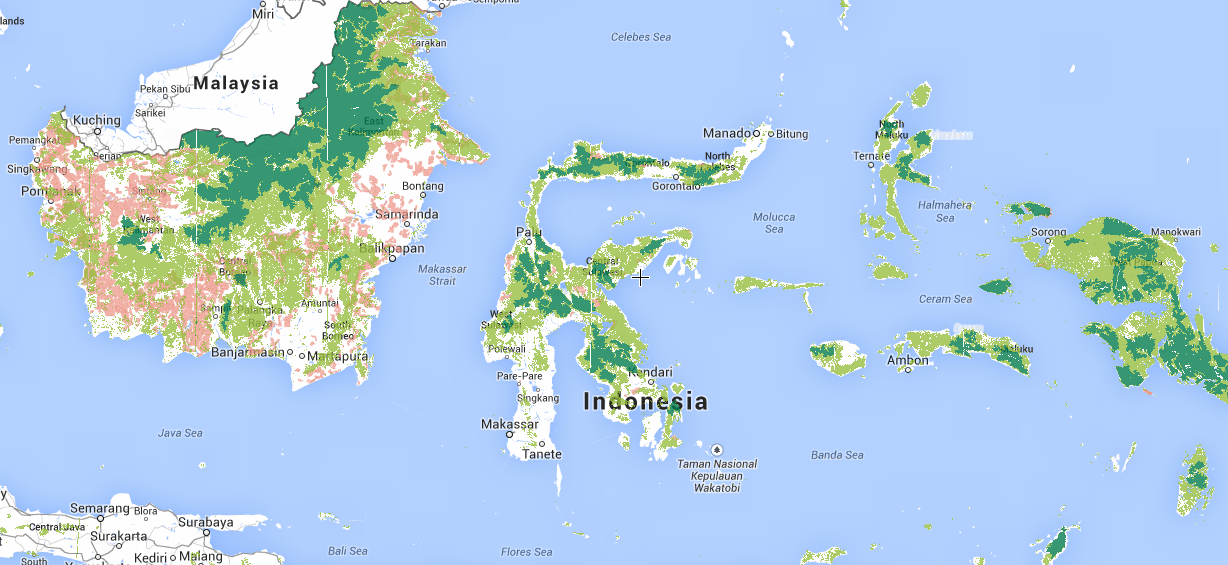 New Indonesia Primary Forest Data Now Available on Global Forest Watch
Researchers broke ground when they demonstrated, through the use of satellite imagery, that Indonesia now has the highest rate of primary tropical forest loss in the world, overtaking Brazil. Their findings, published in Nature Climate Change, revealed that between 2000 to 2012, Indonesia lost more than 6 million hectares of primary forest—an area the size of England. The newly-published maps of primary forests in Indonesia are now available on our interactive platform, Global Forest Watch. By activating the "Indonesia primary forest layer" under "forest cover," users can visualize intact and degraded primary forest in Indonesia, as of 2000. Users can also overlay economic concessions like oil palm and logging to determine where industrial development may threaten these ecosystems.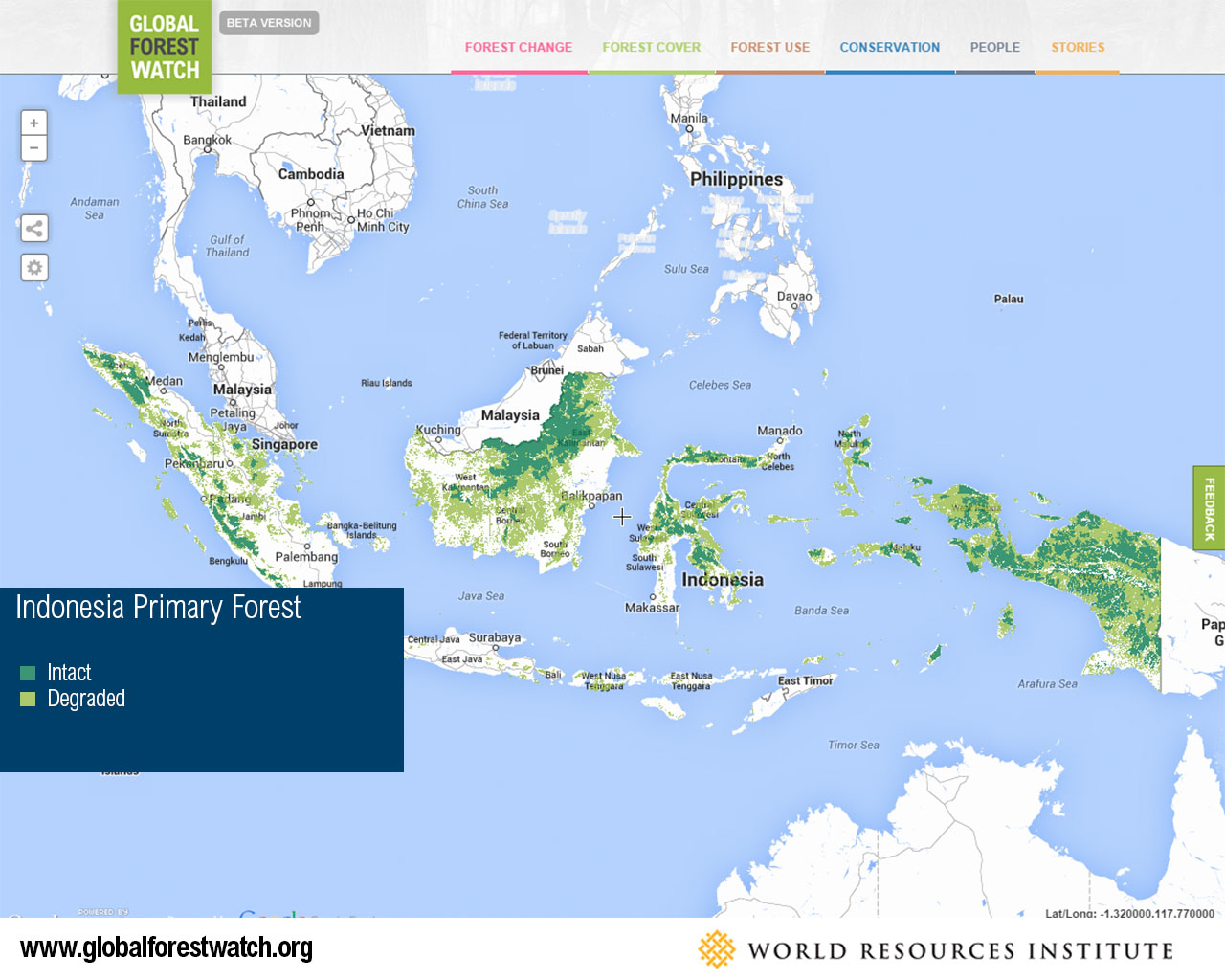 Primary forests—old-growth forests with little human disturbance—provide countless environmental benefits. They are some of the most carbon- and biodiversity-rich ecosystems in the world. This data—in addition to the forest change data available on GFW—is invaluable for researchers and policy-makers focused on effective land management. It is also important for companies who have made commitments not to source commodities such as palm oil, soy, pulp and paper, and beef that are linked to deforestation. This data will also be available on GFW-Commodities, a business tool aimed at ending deforestation in supply chains. With this data, companies producing commodities in Indonesia will now be able to demonstrate that primary forest was not cleared when they developed new areas.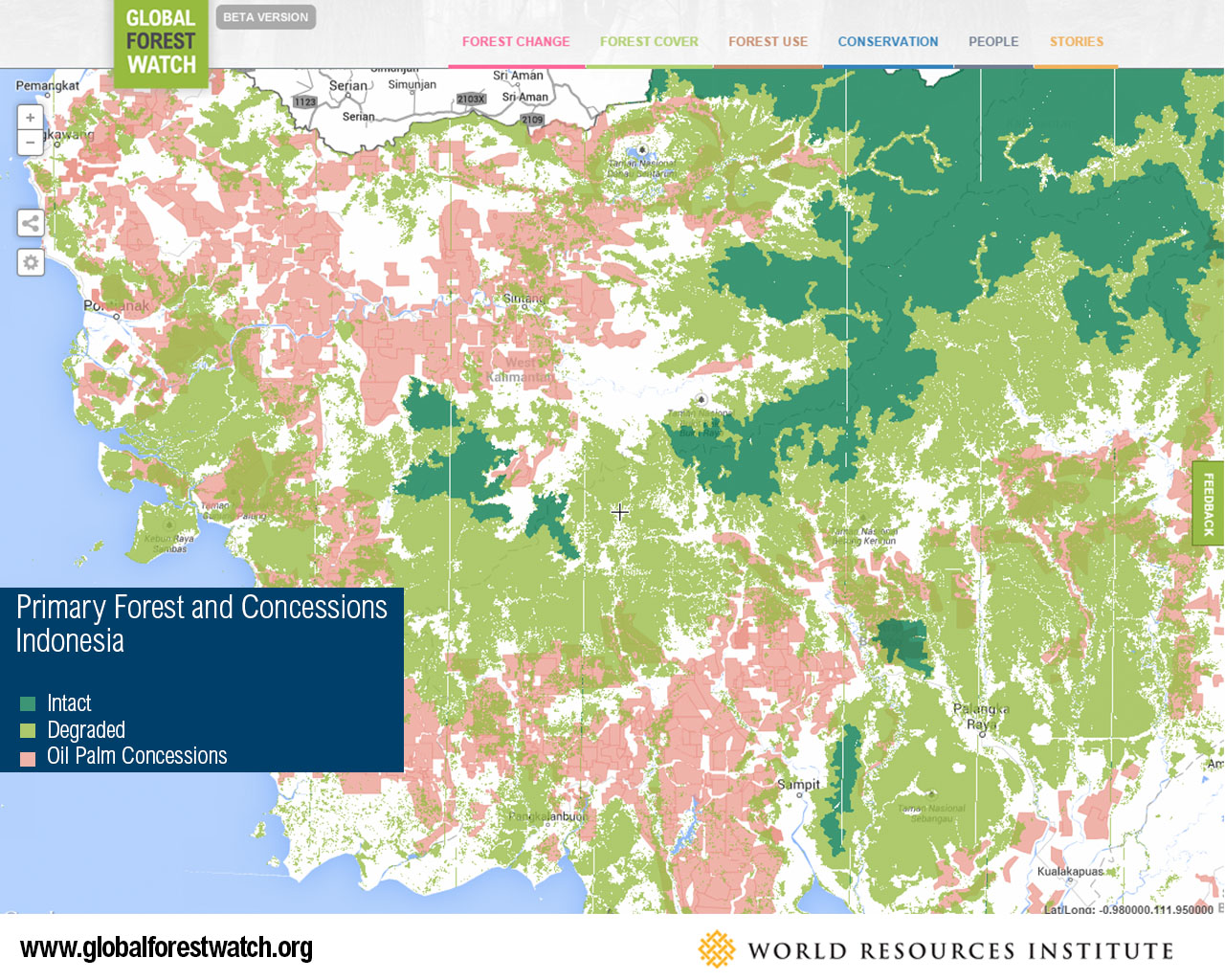 To view this data on Global Forest Watch,
click here
.
Read more about the findings on WRI Insights.