Blog home
/
Commodities
/
Local data, a global platform: improving forest information transparency in Central America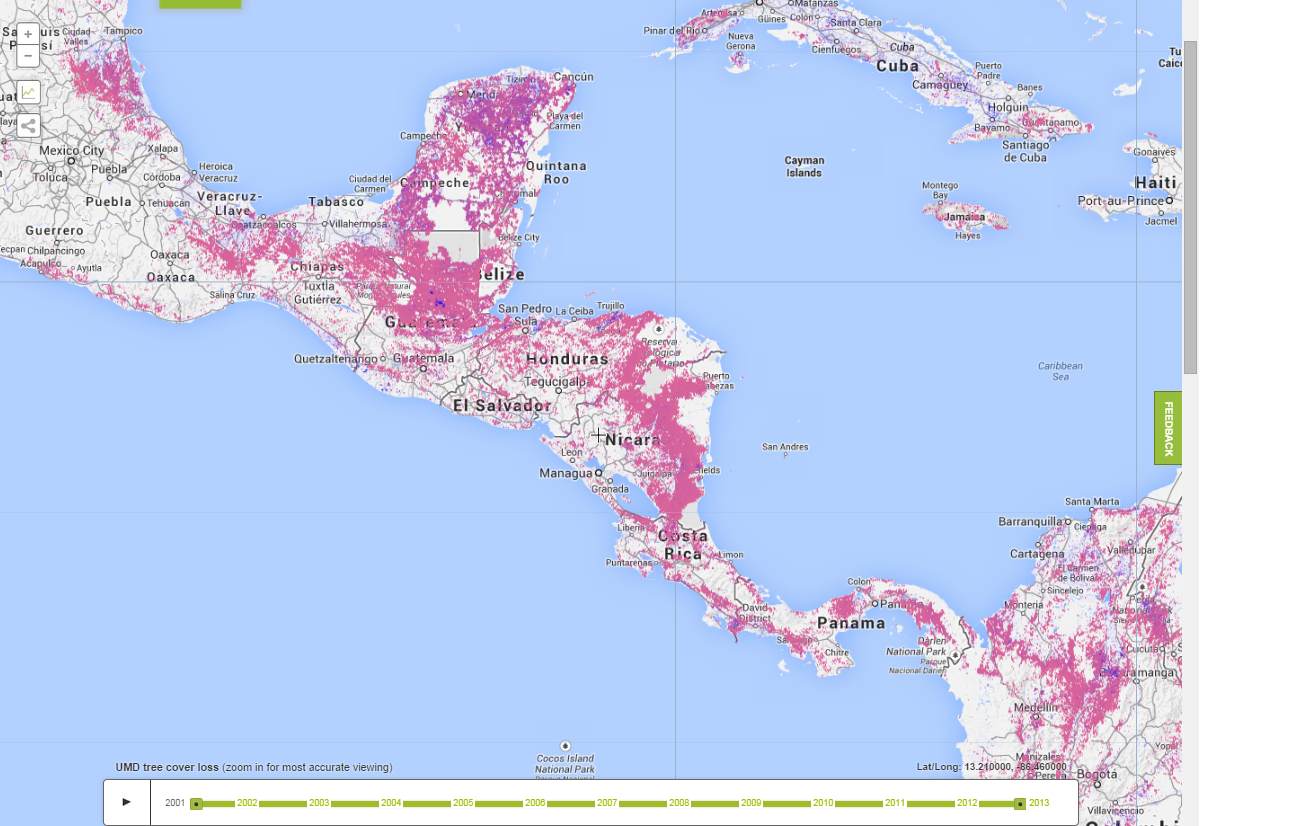 Local data, a global platform: improving forest information transparency in Central America
By Ruth Nogueron, Carlos Viesca and Alyssa Westerman For such a small region, Central America provides big environmental benefits: it houses 7 percent of global biodiversity, but constitutes only 0.1 per cent of the landmass. The region serves as a natural bridge between North America and South America where species from each landmass converge to form unique ecosystems. The mosaic of dry, humid, and montane forests found throughout Central America provide habitat for an impressive variety of life forms, and sustain hundreds of local communities and indigenous peoples. Despite their global importance, Central America's forests face many pressures, including illegal logging (sometimes related to drug trafficking activities), and conflicting and unregulated land uses. In fact, between 2000 and 2012, the region lost over four million hectares of tree cover. A lack of reliable and timely information about the state of Central America's forests makes it difficult to address these pressures; however, a new platform, launched by the German Cooperation Agency (GIZ) and the Comisión Centroamericana de Ambiente y Desarrollo (CCAD), will provide maps and data to help mitigate these threats. The availability of accurate and reliable forest information is key to reducing deforestation. Decision-makers must be able to monitor harmful forest loss – and know who is responsible – in order to mitigate it. Specifically, transparency enables (a) governments to undertake coherent land use planning and effective law enforcement; (b) corporations to understand and manage the impact of their supply chains; and, (c) civil society to participate in forest management and conservation decision-making processes. Tools like Global Forest Watch (GFW) make global forest information available in an easy-to-use format. However, global data sets don't always tell the complete story of what is happening on the ground. For this reason, GFW relies on complementary sources to supply additional, local context to our data.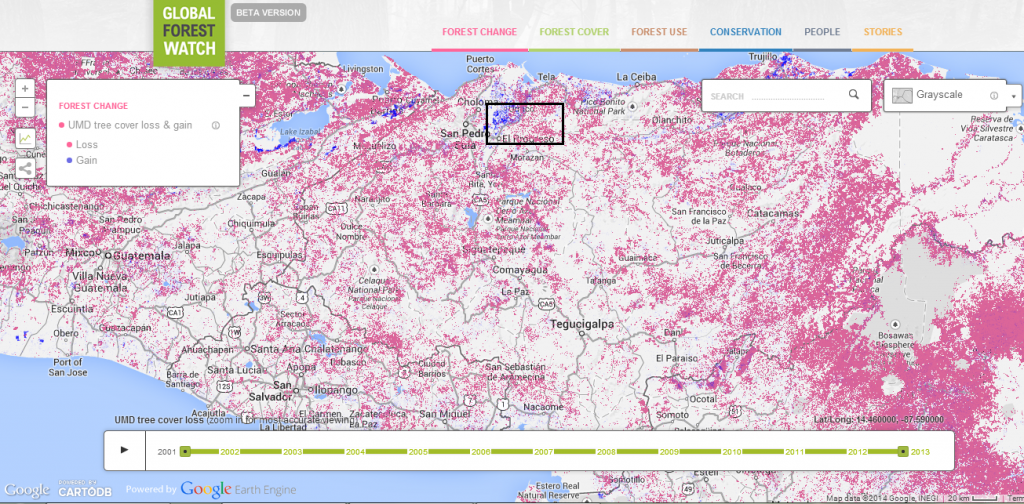 Figure 1 – UMD tree cover loss and gain in Honduras on Global Forest Watch.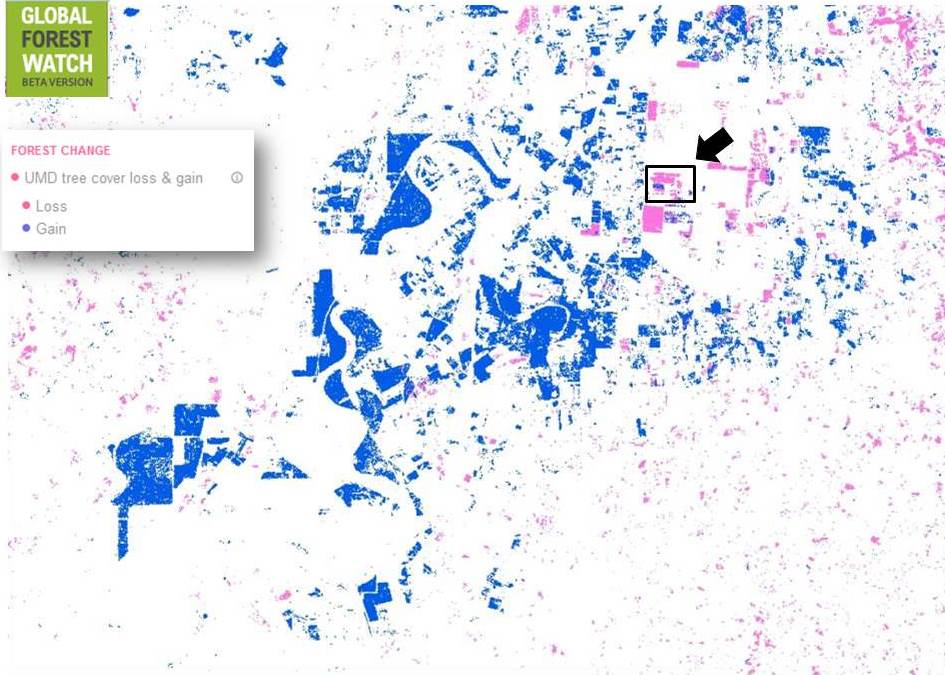 Figure 2 – UMD tree cover loss and gain in Honduras on Global Forest Watch (zoomed in).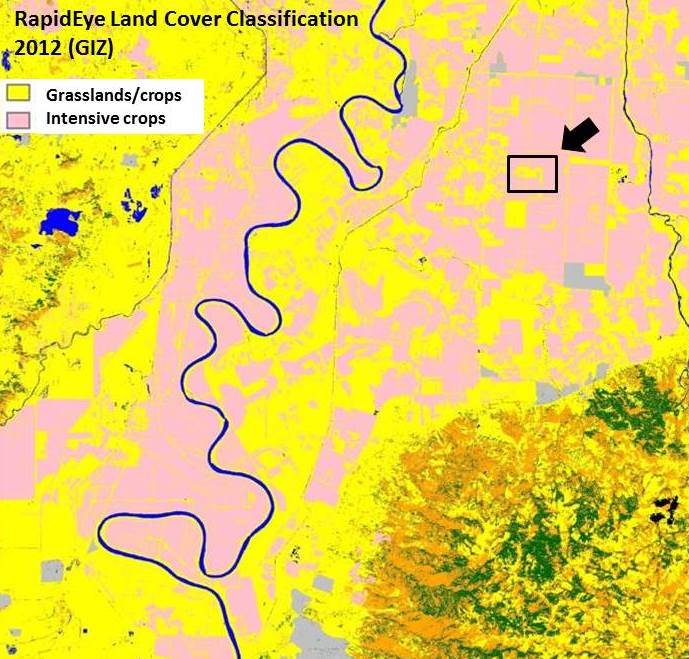 Figure 3 – CCAD/GIZ land cover classification map based on 2012 RapidEye imagery.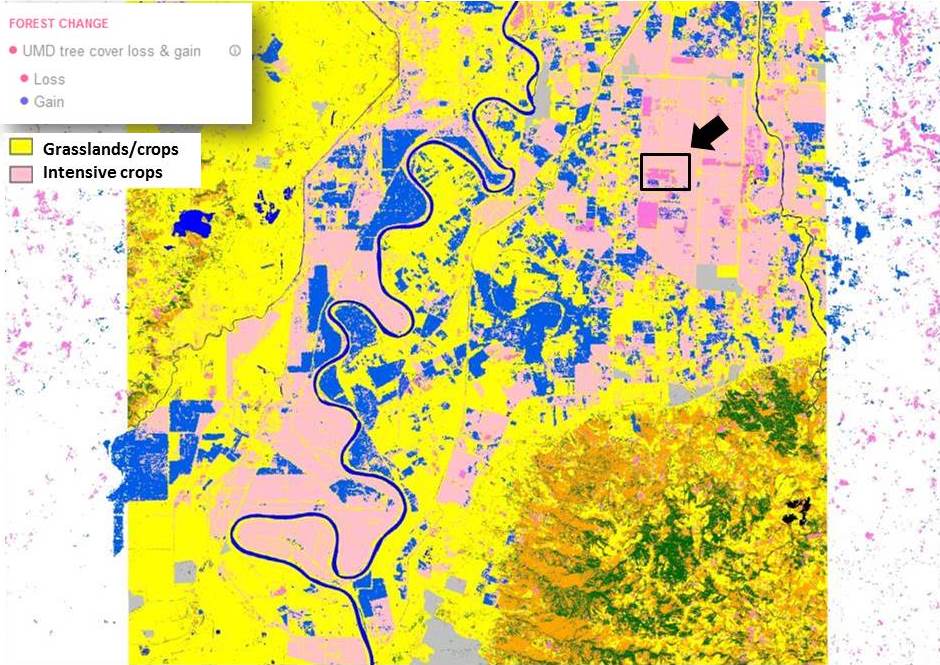 Figure 4 – CCAD/GIZ land cover classification map overlaid on GFW map of UMD tree cover loss and gain.
Note: After overlaying CCAD/GIZ's land cover classification on top of UMD's tree cover loss and gain layer it becomes clear that the loss (pink) in the selected area was likely due to agriculture. One such example, the new CCAD/GIZ-Google GEO-Forest+ Platform, provides accurate, timely geographic data on forest types, agro-industrial production areas, and high resolution forest cover loss in Central America and the Dominican Republic. Combining our forest change data set with locally-relevant data sets like those provided by CCAD/GIZ provides a more complete picture that offers insight into the drivers of deforestation.  For example, the University of Maryland's 30-meter resolution global tree cover change data set captures all tree cover loss and gain, including change that occurred within managed forests or plantations (see figures 1 through 4 above). Policymakers need to be able to distinguish tree cover change that occurred within a coffee plantation from that which occurred in a primary forest to evaluate the effectiveness of forest conservation policies and deforestation trends. Local partners can provide GFW with this important contextual information. Through this new platform, CCAD and GIZ are supporting national governments to implement their forest policies and national monitoring systems.  Over the coming months, WRI will work with CCAD/GIZ and other local actors to strengthen the GFW platform by adding more locally-relevant data. Together, our teams will help increase capacity for forest monitoring and management throughout the region.
Latest articles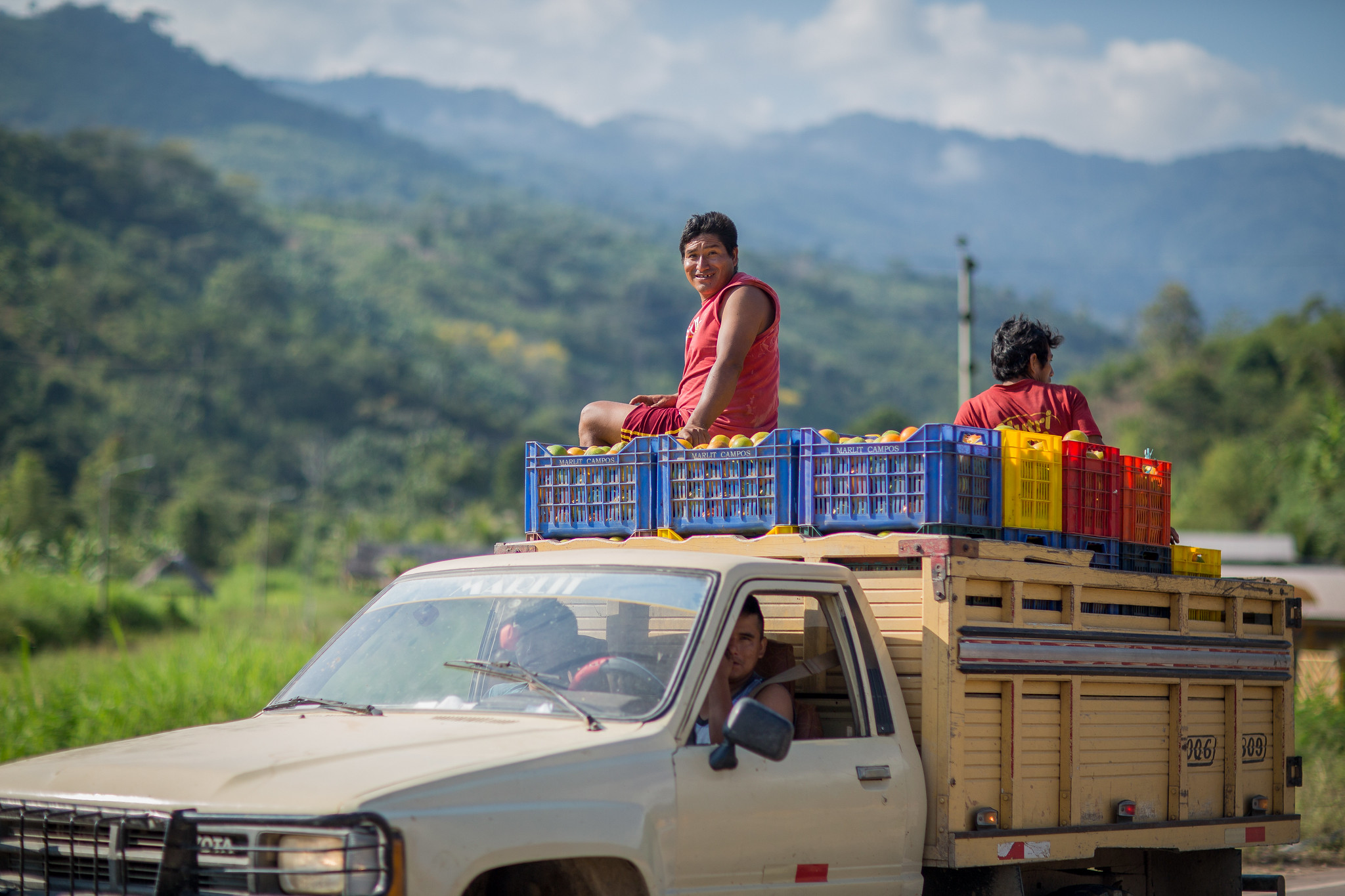 GFW Pro's First Year Offers Hope for Supply Chain Transparency
The agriculture and food industry is struggling to find a clear path to reduce its impact on the world's forests — a reality that was made overwhelmingly clear when we entered a new decade and most, if not all of the industry, had failed to meet their 2020 no-deforestation commitments. While the start of 2020 […]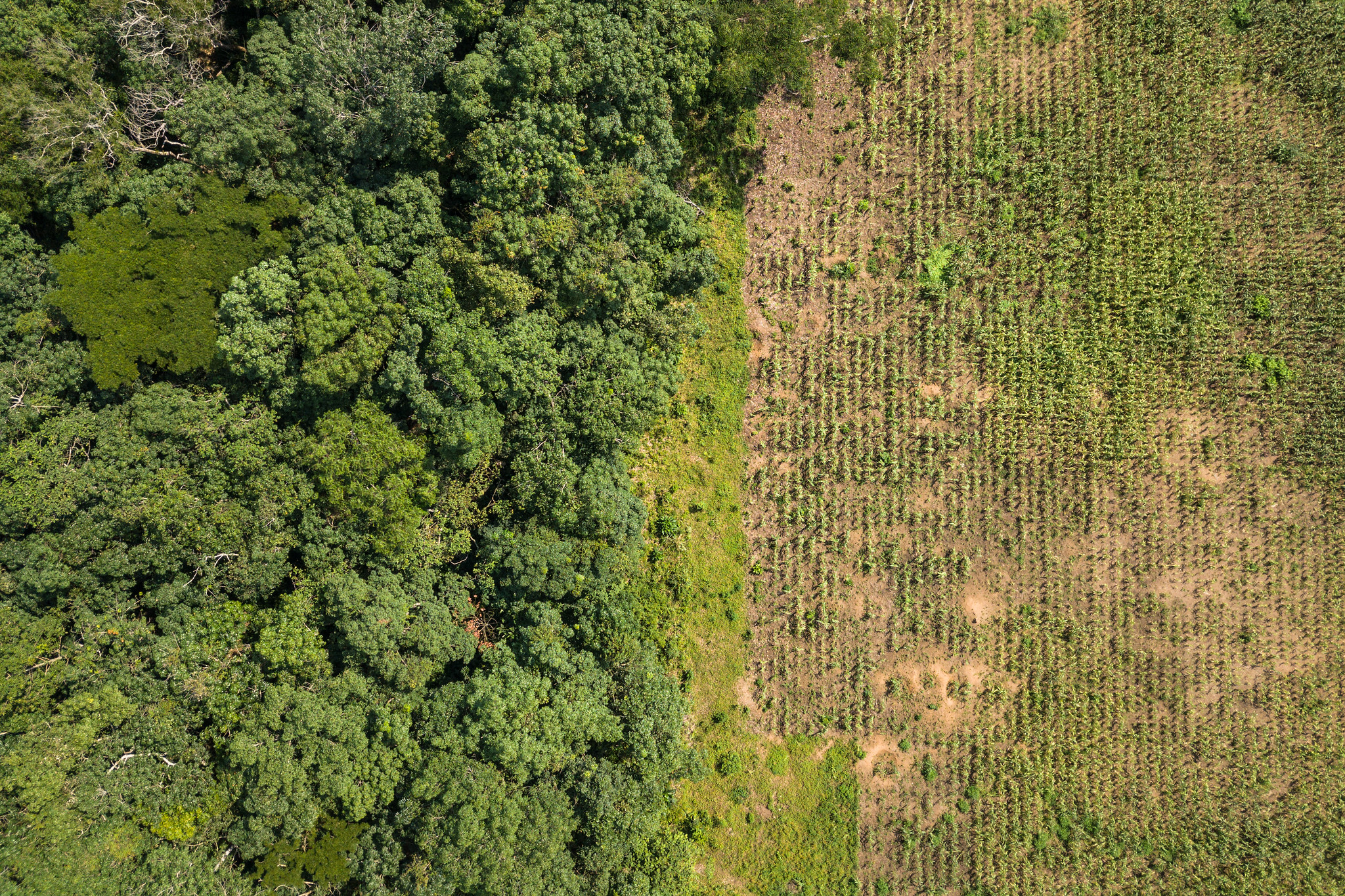 Commodity Driven Tree Cover Loss in Congo May Be 10 Times Higher Than Previous Estimates
When forest degradation and destruction meet local communities who are simply feeding themselves or making their livelihoods, the case for forest preservation gets complicated. In Sub-Saharan Africa, particularly the Congo Basin, this pattern of clearing and regrowth for subsistence — dubbed shifting cultivation — is thought to have driven the majority of recent, extensive tree […]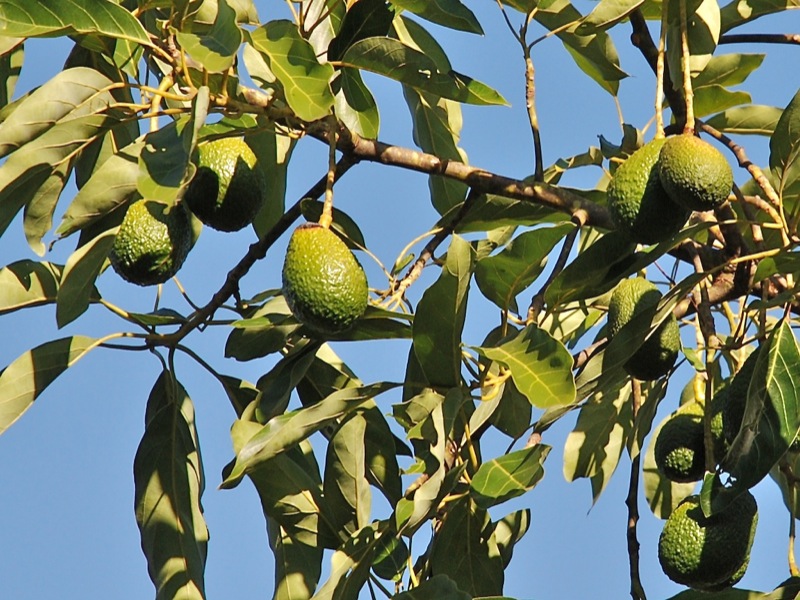 Will Mexico's Growing Avocado Industry Harm Its Forests?
As the avocado industry continues to grow in Mexico, particularly in Michoacán and Jalisco, deforestation, water stress and social challenges compound. Demand for avocados has exploded in the last decade, and Mexican production of "green-gold" has expanded to meet it. National production has grown 8% annually since 2009; the country produced 2.2 million tons of […]